Scroll Down for the New Sequel AND the New Radio Theatre!
 "Girls, get back!" Ezra shouted. 
His face was pale, but his eyes kindled with indignation as he stood in front of the girls protectively. Ezra dropped the pitchers in the sand and his hand dashed to a dagger, concealed under his tunic. Jarah's eyes grew wide. He could be killed for carrying a dagger!
Jarah was a slave in Egypt. It was a dangerous place to be.Her work was exhausting and her family was torn between the gods of the Egyptians and the God of Abraham, Isaac, and Jacob. And her brother… would his Ada be given in marriage to an Egyptian in the palace? Would they ever be free?

Adventure, excitement, love, and faith come together when Jarah and her family find themselves at the culmination of four hundred years of history.
Have you ever wondered what life was like in ancient Egypt? As an Israelite? And a slave? Want your children to understand the Bible is history?
A required read aloud for the new Tapestry of Grace!
Used in Cornerstone Curriculum Project's The Grand Story!
CLICK HERE and listen to Chapter One !
And now… we are delighted to announce the sequel!
A Stand At Sinai
Jarah, Ezra, Ada, Eitan and all our other friends join us again in one of the most thrilling eras in history. It's like being there for the parting of the Red Sea, the battles with the Amalekites, an Israelite wedding (wonder who?), the temptations of the golden calf and the giving of the Ten Commandments. Enjoy!
---
Praise for A Cry From Egypt
"I seriously have no words that can properly explain everything awesome about this book."
- Dawn Winters from Guiding Light Homeschool
"After reading the first chapter with the children, I snuck off to read more. I stayed up late to finish it. That's how drawn into Jarah's world I was."
- Linda B at Homeschooling 6
"I have worked as a writing teacher and editor for for my entire adult life. I have read more stories from young authors than I can count, but Hope's work is the first to make me think of JRR Tolkien, CS Lewis, and Frank Perretti when I read it. "
- Patsy Brekke on Mrs B's Bonnet at WritingFoundations.com
"One of the things I enjoyed most about this book as a parent was that Hope did an excellent job of focusing on her story, while staying true to the Biblical account of the plagues in Egypt. She allowed the Bible to speak for itself with the details she presented, neither adding nor subtracting from it."
- Michele P from Family, Faith, and Fridays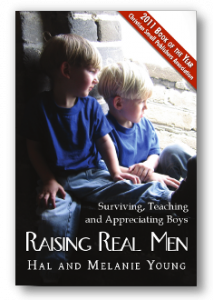 "Fast paced, Biblically and historically accurate, great fun!" – Hal & Melanie Young of Raising Real Men publish A Cry From Egypt at Great Waters Press!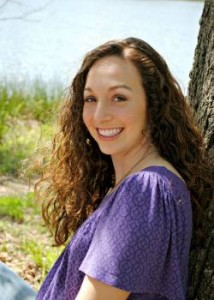 Know what's even better? Hope is a recent homeschool graduate herself – and so is the illustrator, Mike Slaton! She actually came up with the idea when her family was studying ancient Egypt. Inspire your own children to write!
What's this about a Radio Theatre?
Do you love Jonathan Park, Adventures in Odyssey, Focus on the Family or Lamplighter's Radio Theatre?
This will knock your socks off! It's been two years in the making…
Imagine A Cry From Egypt brought to life with dozens of actors, sound effects, and music!
It's really like living it! Get it now and enjoy it as a family! (May be too intense for young children, use discretion)
A Cry From Egypt, 193 pages, $12.50 
A Stand At Sinai, 368 pages, $15.00 (PRE-ORDER FOR FEBRUARY RELEASE)
Both A Cry From Egypt and A Stand At Sinai, Promised Land Set of two books, $25
A Cry From Egypt Radio Theatre, $25 $20 in CD,  $20 $18 in mp3 download
Both Books + the Radio Theatre, $52.50 $42.50  On Sale!
Free Shipping!
Bonus with Purchase: Free mp3 download of Hope's wildly popular workshop for Students – How to Write Your Own Book:
A Homeschooler's Journey to Becoming an Author!
Order the books now:
Free shipping applies to United States, APO and FPO addresses, for other countries, add international shipping charges here.